Quick, Natural Treatment For Emotional Discomfort
Without Talk Therapy Or Medication

This therapy works because...

Emotional Discomfort is caused by
energy disturbances in the body,
which are produced by thinking stressful thoughts.

Energy disturbances can be corrected
safely and gently, by tapping on specific
energy points on the surface of the body.

This approach is called Energy Psychology.

Dr. Jay Kantor will help you
eliminate emotional discomfort
quickly and gently, without medication,
using EFT -- Emotional Freedom Techniques,
a simple & highly effective form of Energy Psychology

Call Dr. Jay Kantor today at (201) 461-7347,
to schedule an EFT session or to discuss EFT.

Jay Kantor, Ph.D. -- Jay Kantor holds a Doctorate in Psychology from
Columbia University, and has studied EFT and Energy Psychology with two
innovators in the field, Dr. Gary Craig and Dr. Fred Gallo. Jay is also a
journalist and nationally-published expert on holistic therapies,
Hehas had a private practice for more than 17 years.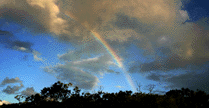 For more information on
EFT , go to Dr. Kantor's EFT web site at www.EFTNJ.Com .
To read an interview by
Jay Kantor with Dr. Fred Gallo,
the originator of the term
"Energy Psychology" go to:
www.EnergyPsychology.US .

"I look forward to sharing EFT with
you, to help you overcome the emotional barriers to your
happiness and success. Please feel
to call me if you have any questions about EFT or how you could use it
to address your own emotional
needs"

10 Wilsey Sq., #280, Ridgewood, NJ Email: QTIMES@aol.Com